How Does the Court Determine Child Support?
If you're unable to come to an agreement with your former spouse about who pays what and how much in regards to the children, you're going to need to go to court. The Child Support Standards Act within the New York State Domestic Relations Law and the Family Court Act set mandates pertaining to child support payments and how it's calculated.
As Joel M. Sunshine, partner at Garden City, N.Y.-based divorce and family law firm Sunshine & Feinstein, LLC, stresses: "The needs of the child are the number-one factor."
Gross income is a significant factor that plays into how much someone will pay in child support.
Consequently, the Child Support Standards Act was passed with the best interests of the children in mind—making sure their needs are met and that the non-custodial parent pays a fair amount so the children experience the same standard of living they did prior to the divorce.
There are several factors considered:
Gross income is a significant factor that plays into how much someone will pay in child support. In fact, both parents' gross incomes, less the Federal Insurance Contributions Act (FICA) tax, are assessed during this process. And when we say income, we mean every source of income possible, if applicable.
Such income sources include, but are not limited to:
Employment Salary (whether part-time or full-time work as an employee or an owner) and overtime

Workers' Compensation

Disability Payments

Unemployment Insurance

Social Security

Pensions

Dividends

Spousal Maintenance (from a previous marriage)

Child Support (from a previous marriage)
This information is typically collected from each individual's latest tax return. However, income that should have been reported on the tax return, but wasn't, can be included by the court. This financial data is reviewed, so the court can calculate the exact dollar amount for the parent paying child support. The percentage is also based upon how many children the parents share, with their ages also considered.
The Child Support Standards Chart, compiled by the New York State Office of Temporary and Disability Assistance Division of Child Support Services, "can be used to determine an approximate annual child support obligation," states the agency.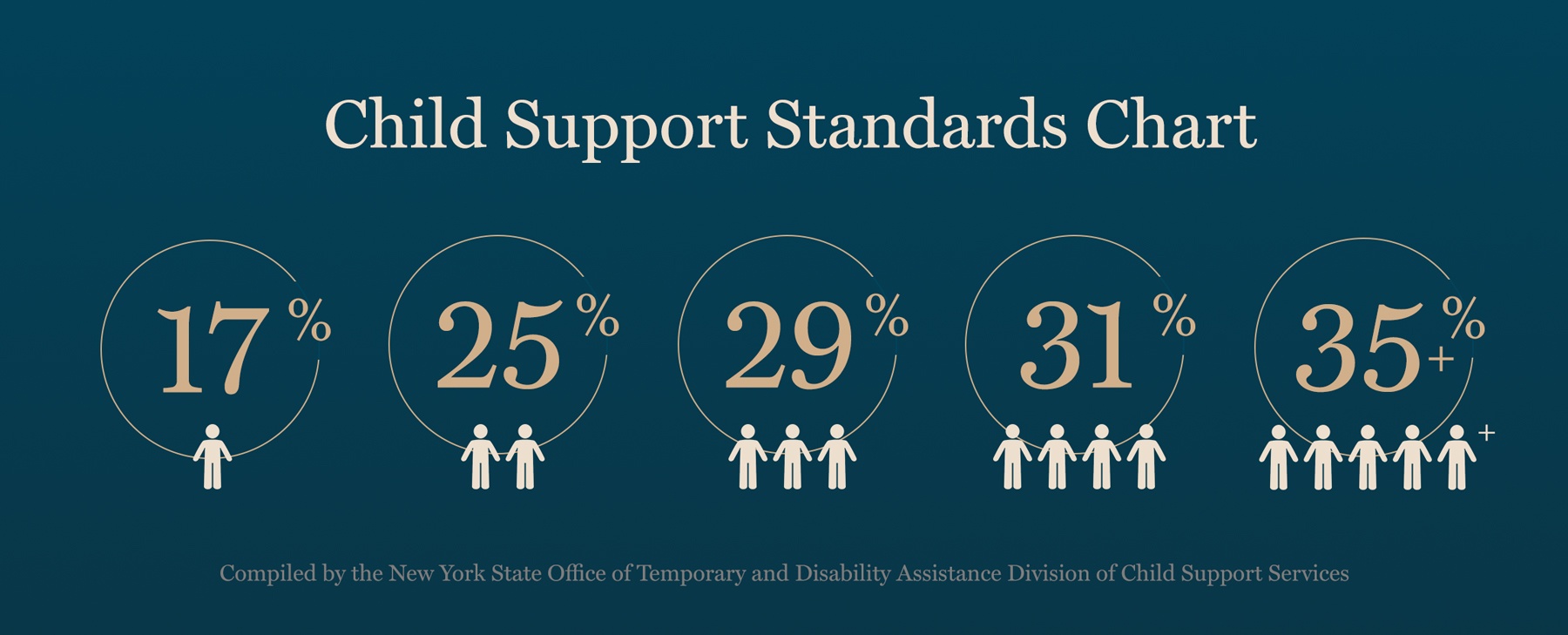 These percentages are as follows:
Still, they are seen as a "guideline," Sunshine points out. "The courts are allowed to order a higher or lower amount, but they have to explain in their decision, why they are going up or down from the formula in the Child Support Standards Act."
In New York, there is also a "threshold" of $148,000 of combined parental income, below which the guidelines generally apply, and "any income over that," Sunshine explains, "depends on the judge." He continues, "Now, on Long Island or New York City or Westchester, where expenses are high, they tend to apply that formula over the threshhold."
The Child Support Standards Chart echoes these sentiments, stating:
"Where the total income of both parents exceeds the combined parental income amount of $148,000 the law permits, but does not require, the use of the child support percentages in calculating the child support obligation on the income above $148,000."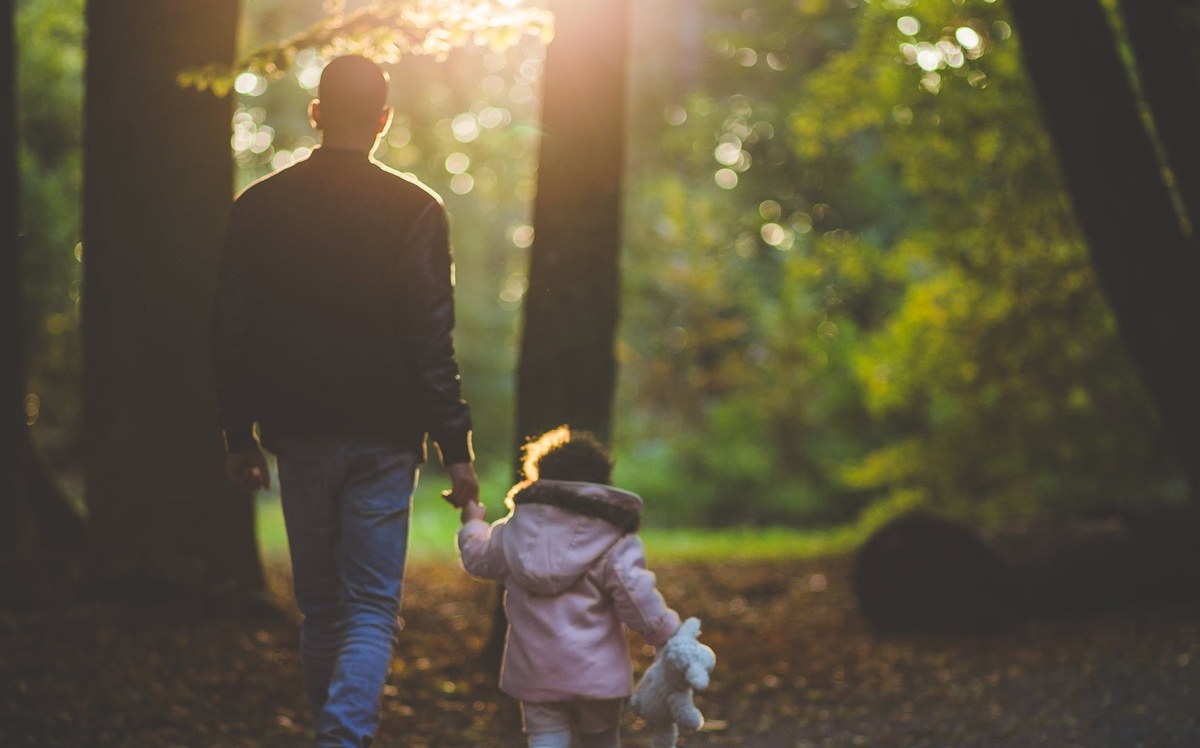 Furthermore, determining the custodial and non-custodial parents' "earning capacity" is another element of assessing gross income. "Earning capacity" refers to the amount of money a person could potentially make working in his or her field, indicating how well he or she could financially provide for the children.
Remember: Non-monetary contributions to a marriage are also evaluated by the court and have a weight in child support, as well as spousal maintenance, cases, too.