Stacey Peña-Sunshine
Of Counsel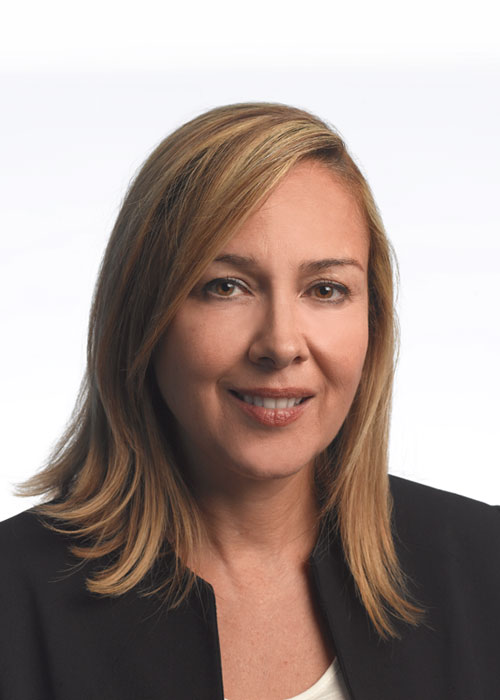 Since her admission as an attorney in 1996, Stacey Peña Sunshine, Esq. has concentrated her practice of law in the areas of divorce and family law. She received her Bachelor of Arts Degree from the State University at Albany in 1991. In 1995, she graduated with a Juris Doctor from Hofstra University School of Law where she was honored for her pro bono volunteer work. While at Hofstra Law, she participated in the Disability Law Clinic and successfully completed the comprehensive trial course given by the National Institute of Trial Advocacy (NITA). She was admitted to the bar of the State of Connecticut in 1995 and to the bar of the State of New York in 1996.
Ms. Sunshine has served of counsel to Sunshine & Feinstein, LLP since 2009. Her vast experience as a matrimonial litigator, combined with her sensitivity to the vulnerability that comes with losing a spouse, has expanded the firm's ability to assist our clients throughout the metropolitan region. Ms. Sunshine has settled literally dozens of the most adversarial divorce cases, utilizing her experience with conflict resolution and her extensive knowledge of matrimonial case law. She has successfully handled all aspects of divorce litigation including trials, hearings, appeals, oral arguments, depositions, motion practice and settlement negotiations.
Prior to her relationship with Sunshine & Feinstein, LLP, Ms. Sunshine served as of counsel to the boutique divorce law firm of Del Vecchio & Recine, LLP, of Garden City, New York for several years. Ms. Sunshine was previously associated with the law firms of Reisman Perez Reisman, LLP, Fass & Greenberg, LLP, and Ackerman Raphan & Seltzer, LLP in their matrimonial practices.
In addition to divorce and family law, Ms. Sunshine has significant experience in the areas of real estate, U.S. immigration, bankruptcy and commercial litigation. Ms. Sunshine, in 1994, served as law clerk for the Hon. Melanie Cyganowski at the U.S. Bankruptcy Court, Eastern District of New York, in Hauppauge, New York. She clerked for the law firm of Jaspan Ginsberg Schlesinger Silverman & Hoffman in Garden City, New York, where she worked primarily on sexual harassment civil rights cases. Ms. Sunshine also handled immigration cases for the poor while working as program director of the Nassau County Hispanic Foundation, a public interest organization.
Ms. Sunshine created legal precedent in her representation of the Petitioner in an Article 78 proceeding entitled Schomburg Plaza, Inc., etc. v. Austin and the City of Glen Cove, et. al., in which the Supreme Court, Nassau County reversed the decision of the municipality and awarded Petitioner full property tax exemption on the basis of its charitable purposes. This decision was later affirmed by the Appellate Division, Second Department.
Ms. Sunshine is a longtime member of the Suffolk County and Nassau County Bar Association's Matrimonial Law Committee.