LONG ISLAND CHILD CUSTODY ATTORNEY
Contact Our Award-Winning Firm at 516.742.6444
At Sunshine & Feinstein, LLP, our Long Island divorce lawyers have more than 50 years of collective legal experience in representing clients during tough child custody matters. Having represented families through countless types of custody issues, we have the experience and knowledge needed to advocate fiercely on your behalf.
Child custody matters will require immediate attention from a qualified professional. Contact our Long Island child custody attorneys now at 516.742.6444.
We stand by your side and our clients can testify to this.
Sunshine & Feinstein, LLP: Voted "Best Divorce Attorneys" by Long Island Press
Whether you are moving forward as a single parent or are seeking a fair child custody agreement, our family law attorneys on Long Island are ready to assist you from start to finish. We know and understand what is at stake in these types of legal matters.
Our team can be trusted to truly hear out your needs, concerns, and long-term goals and customize our approach to help you achieve a favorable outcome. If you are searching for high-quality legal representation for your family, look no further!
Proven Representation from Start to Finish
Because our clients always come first, you can feel comfortable in making Sunshine & Feinstein, LLP your trusted legal representative. By choosing us, you can have peace of mind knowing that we are using all of our resources, contacts, and strategies to obtain a result that is beneficial for your entire family.
We can address all of your concerns, including:
Do you have enough experience to handle my case?
Absolutely. Our firm has more than 5 decades of collective legal experience, meaning we have successfully litigated and negotiated every type of child custody matter.
Is your firm the right fit for my family?
We make every effort to help our clients feel comfortable. As a small firm setting, our environment naturally fosters close and personable relationships with our clients – making it much easier to truly get to know our clients.
How can I protect my rights as a parent?
It is important to note that no two cases are ever alike, and therefore, we would have to hear more about your particular situation to address your concerns adequately. We offer confidential consultations to our potential clients, so do not hesitate to meet with us confidentially (and at no risk to you) to learn how we can help protect you.
Will you inform me of my rights and options?
Yes! Our firm takes great pride in providing clients with compassionate, caring, and understanding legal representation, especially during serious and emotional legal matters pertaining to child custody. We always inform you of your options so that you can make empowered decisions regarding the future of your family.
To take the first step in your family law matter, we encourage you to reach out to us. Call 516.742.6444 to speak with our Long Island divorce lawyers confidentially.
Settle Family Law and Divorce Disputes Amicably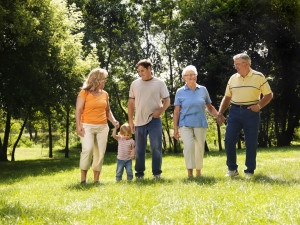 Child custody involves the manner in which the minor children involved in a divorce will be parented after the marriage is dissolved. Custody cases are unique to each client's circumstances because specific family issues affect individuals differently.
We can handle all types of family law issues involving children, including:
In a custody case, the court may attempt to predict which parent is the most suitable to care for the needs of the child once his or her parents are no longer married. If you have any questions or concerns regarding your child custody issue, discuss your case with one of our Long Island divorce lawyers.
Types of Child Custody in New York
In New York, there is no statutory difference between the concepts of physical custody and legal custody. Physical custody is the term used to describe where the child will live and which parent will make the everyday decisions of the child. Legal custody is the legal authority of one or both parents to make impactful decisions for the child's life, including religion, health, and education matters. Joint custody is often granted so that both parties exercise control over their child. Sole custody can also be awarded to just one parent in certain cases.
How will the courts decide a child custody arrangement?
In all decisions regarding the children involved in divorce cases, the best interests of the child are the priority focus of the court. The best interests of the child will be determined based on various factors, deemed relevant by the courts.
Factors that may be assessed include but are not necessarily limited to the parents':
Age
History of alcohol abuse
History of drug abuse
Disability or health conditions
Availability
Finances
Ability to provide and support
As you pursue a specific child custody arrangement, it is important to obtain legal guidance from our firm. At Sunshine & Feinstein, we have more than 50 years of combined experience passionately protecting the rights of our clients. Contact us today for the legal representation you need to pursue a successful result to your child custody case.
Are you seeking a fair child custody arrangement? We can help!
Call Sunshine & Feinstein, LLP, to schedule your case consultation.